Porcelain Veneers
Porcelain veneers are an excellent treatment option for patients who are unsatisfied with the appearance of their smiles. These thin, porcelain shells are affixed to the front of your natural teeth, instantly creating a new smile. Porcelain is a translucent material that mimics the look of natural tooth enamel. Veneers cover stains, chips, and cracks, and they can even improve the look of overly spaced or worn-down teeth. We can give you veneers in just a few short appointments.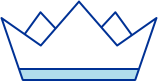 Porcelain Crowns/Inlays and Onlays
Porcelain crowns are individual restorations that fully cover your tooth. Crowns fit upon your natural tooth, covering all of its surfaces and restoring its functionality. We create porcelain crowns that are matched in size, shape, and color to your smile, so they are indistinguishable from your adjacent natural teeth. Inlays and onlays are smaller restorations than crowns that restore the bite surface of a patient's tooth. Sometimes these are called indirect fillings.
Cosmetic Bonding
Bonding is a conservative way to repair slightly Chipped, discolored, or crooked teeth. During dental bonding, a white filling is placed onto your tooth to improve its appearance. The filing "bonds" with your tooth, and because it comes in a variety of tooth-colored shades, it closely matches the appearance of your natural teeth. Bonding is less expensive than other cosmetic treatments and can usually be completed in one visit to our office.

Teeth Whitening
Tooth whitening enhances the brightness of natural teeth. Most people are great candidates for this treat and will notice a change in their teeth's appearance. At-Home bleaching is a type of professional whitening that uses custom-made trays and whitening gel only available through your dentist. Our take-home whitening kits are Philips Zoom! DayWhite ® and NiteWhite ® for comfortable day or nighttime whitening.
Smile Makeover
A smile makeover describes the combination of more than one dental procedure into a comprehensive plan that improves the look of your smile. We can create a smile makeover plan that addresses your unique needs while taking into account your budget, schedule, and personal goals. Your smile makeover may include porcelain veneer application, teeth whitening, all-porcelain crowns, laser gum reshaping, implants or any other treatments that help you achieve the look you want and increase your confidence in your daily life.