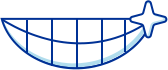 Implant Dentistry
Implant dentistry involves placing small alloy posts in the stead of one's natural tooth root. The tooth implant then acts as a permanent foundation on which any type of restoration (crown, bridge, denture, etc) may be placed. Where dentures or bridges were the only solution in the past, dental implants gives you a new spectrum of options!
A consultation will be needed to determine if implant dentistry is indeed the best option for you. If dental implants are a great option for you, our partner dentists will carefully place your new dental implants in the place of the natural tooth root. Once the dental implant(s) has healed (weeks to months depending on your situation) we will place your permanent dental restoration. You will be able to laugh, chew and chat with no concern of missing teeth or dentures falling out!
Benefits:
Longevity – A tooth implant will often outlive you. The titanium alloy in dental implants is extremely tough and can withstand most of the forces in the mouth.
Strength – Not only are dental implants extremely durable, when they are placed they undergo a remarkable process called osseointegration. The implant fuses (integrates) with your supportive bone structure (osseo). This create an extremely strong artificial tooth root which will serve you well for years to come.
Health – When you lose a tooth, bone loss is the inevitable result. You may have noticed the weakened jaw structure and sagging face those with dentures experience. Simply put, when your jaw is not needed to support teeth… it starts deteriorating. Implant dentistry helps to alleviate this problem as well as other side effects stemming from tooth loss.
Yes, dental implants are pretty amazing. We'd love to share the benefits of top-quality implant dentistry with you and yours!